In an effort to protect Connecticut\'92s natural ecosystem, the Department of Energy and Environmental Protection (DEEP) and CT DOT Office of Environmental Planning (OEP) now mandates that all invasive species must be removed within project limits before any work can commence on any state construction project.
When bidding your next job that includes invasive species removal or invasive species control refer to this helpful summary of guidelines from the Office of Environmental Planning.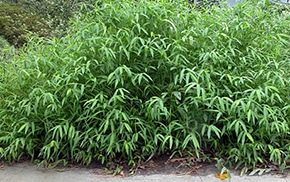 1. Identify all invasive species in the invasive removal areas outlined in the Project Plans and Specifications.
2. At the pre-construction meeting, submit an invasive removal plan to the Environmental Scientist for review. This plan should include the following:
List of all invasive species present on site
Species specific treatment methods for complete eradication
Schedules showing dates and types of initial, intermediate, and final treatment
This must take into consideration the time period required between herbicide application and physical removal of the species, which is typically a minimum of 2 weeks
List of construction activities planned in invasive removal areas during the eradication period
On-site methods and areas
Off-site disposal location
Proof of DEEP licensure for herbicide application
Description of safety equipment and Personal Protective Equipment (PPE) to be employed
Procedures for handling chemical spills
To continue reading the entire list of OEP guidelines please download our white paper, "The Invasion of Invasive's" by clicking the photograph below.