Snow Removal
Talk to us about your Project
Complete Snow Removal Service
Snow Removal, Salting & De-Icing
All Seasons Landscaping provides comprehensive snow removal services in the Greater Hartford area for commercial and large scale parking lots . With over 35 years of experience, you can count on us for prompt, efficient snow removal, de-icing, and salting services. Our staff is dedicated to providing your company with the best customer service and overall experience during the winter months.
Experience
Providing a safe winter environment
We service Corporate Offices, Industrial Properties, Shopping Centers, Universities, Hospitals, Health Care Facilities and more. With a large array of equipment, we pride ourselves on the ability to meet and exceed our clients needs. Some of our tailored services include pre-treating icy conditions to hauling offsite, if desired.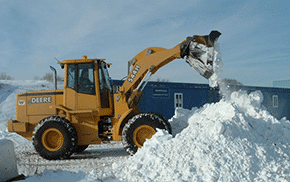 Timing
Catered to your needs
Here at All Seasons, we know how important timing is to keeping your workplace safe and operable. We will work with you to develop a service plan and schedule that is tailored to meet your exact needs and budget.